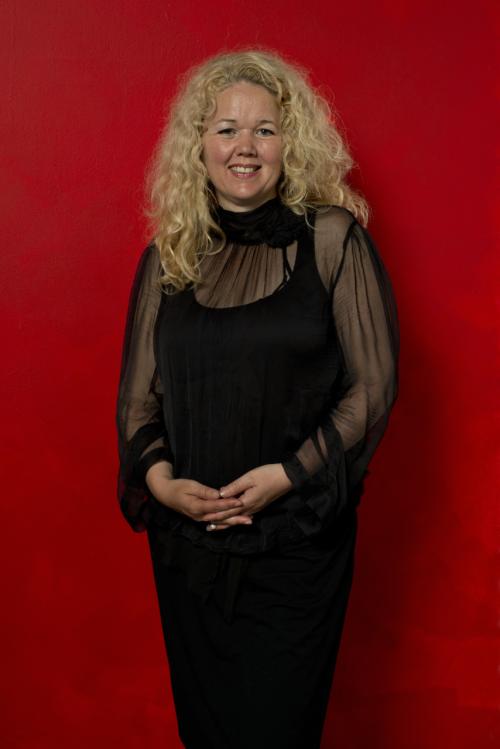 It was almost inevitable that I, as flamenco dancer, would choose the colour red. Although I must admit that I do have another "favourite" colour, azure blue. Mediterranean blue I suppose.
Red though always looks good and it has it's own special meaning for everyone. In my home I have all kinds of red objects, among others a big red sofa. When I wear my flamenco costume or paint, which I also do, then there is always red everywhere. I simply feel and think "warmth, passion and loving" with red.
I have a real connection with red, it feels like a part of my identity.