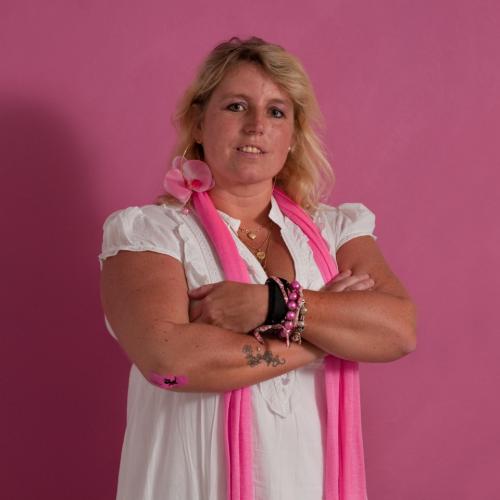 For me the colour pink is the symbol of my second youth.
When I was small I played with cars and Lego and my room was painted blue and white.
Everything I have must be pink, even my bathroom.
Pink makes me feel happy and it makes the house warm and snug.